OUR WEBSITE WILL BE UNAVAILABLE 8/27/21 (FRIDAY). SCHOOLS ARE BACK IN SESSION! DON'T FORGET TO SEND THAT SPECIAL TEACHER A BEAUTIFUL DESK SIZE ARRANGEMENT.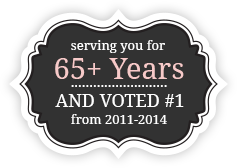 White Floral Company has been in business for over 65 years.
Our Flower Shop is committed to the highest standards of quality and service. Our extensive association with local Flower Shops across the country allows you to have your fresh flower bouquet or arrangement delivered anywhere in the US.